Symptom
- no Wifi/Bluetooth, not Ethernet network, no USB, some menu are missing in Onkyo (7.3 update menu is missing)
- but sound and image is oky.
- In my case : self-diagnostic ([DIMMER] + [ON/Standby] x2) cannot be used
This is different from a standard issue with "no sound" which is linked to welding of the DTS processor
Scope
Onkyo : TX-NR555/656/757, TW-RZ610/710/810, HT-R695, DRX-2/3/4/5
Pioneer: VSX-831/VSX-LX101/VSX-1131/VSX-LX301
Part 1 : Get Access to the OS
As is has been confirmed, the OS is a linux on an ARM processor (V850) but since network is unavailable we cannot SSH to it.
On some model, there are RS-232 port on the back (BAETC-2025)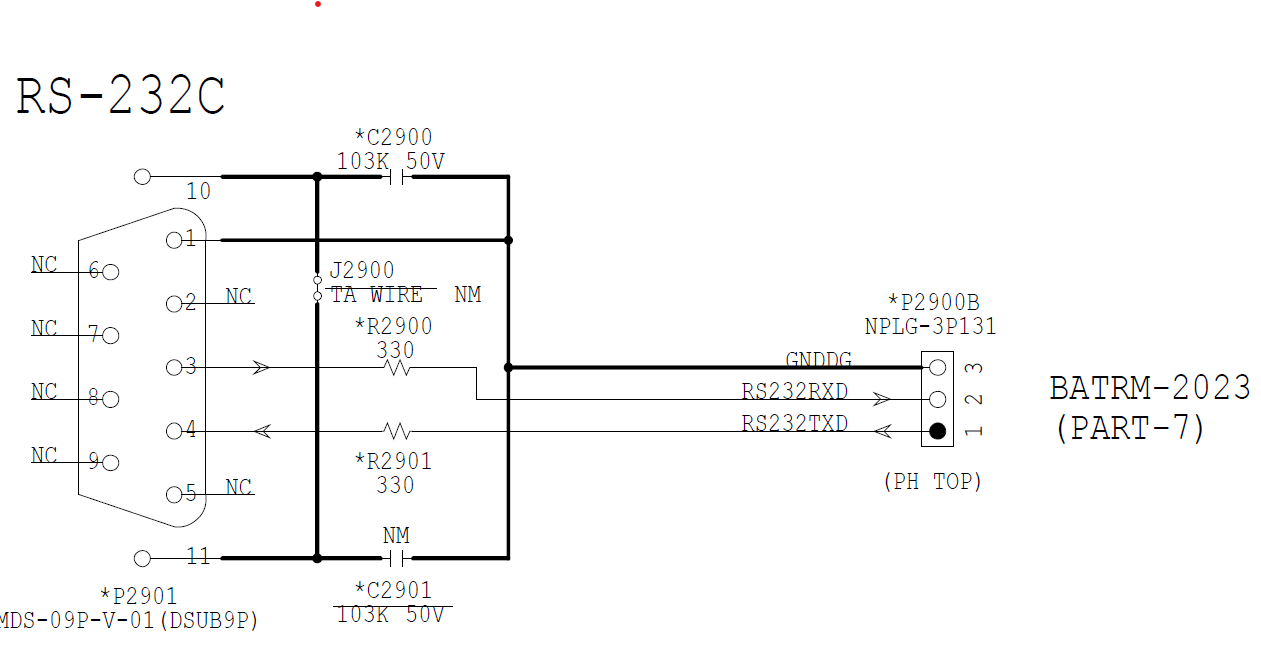 RS-232C is linked from P2900B to BATRM-2023 on port P2900A. This last on is linked from to P2801A to to P2801B on BAPRC-2034.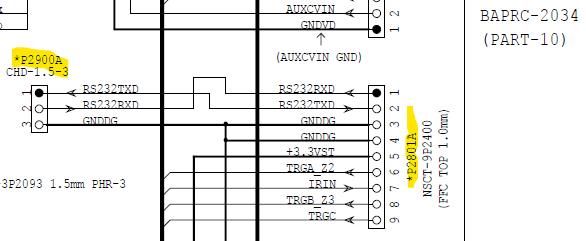 On the MPU board, the RS-232 signal goes through a RS-232 Interface IC (downshift from 5V to 3.3V) to the CPU V850: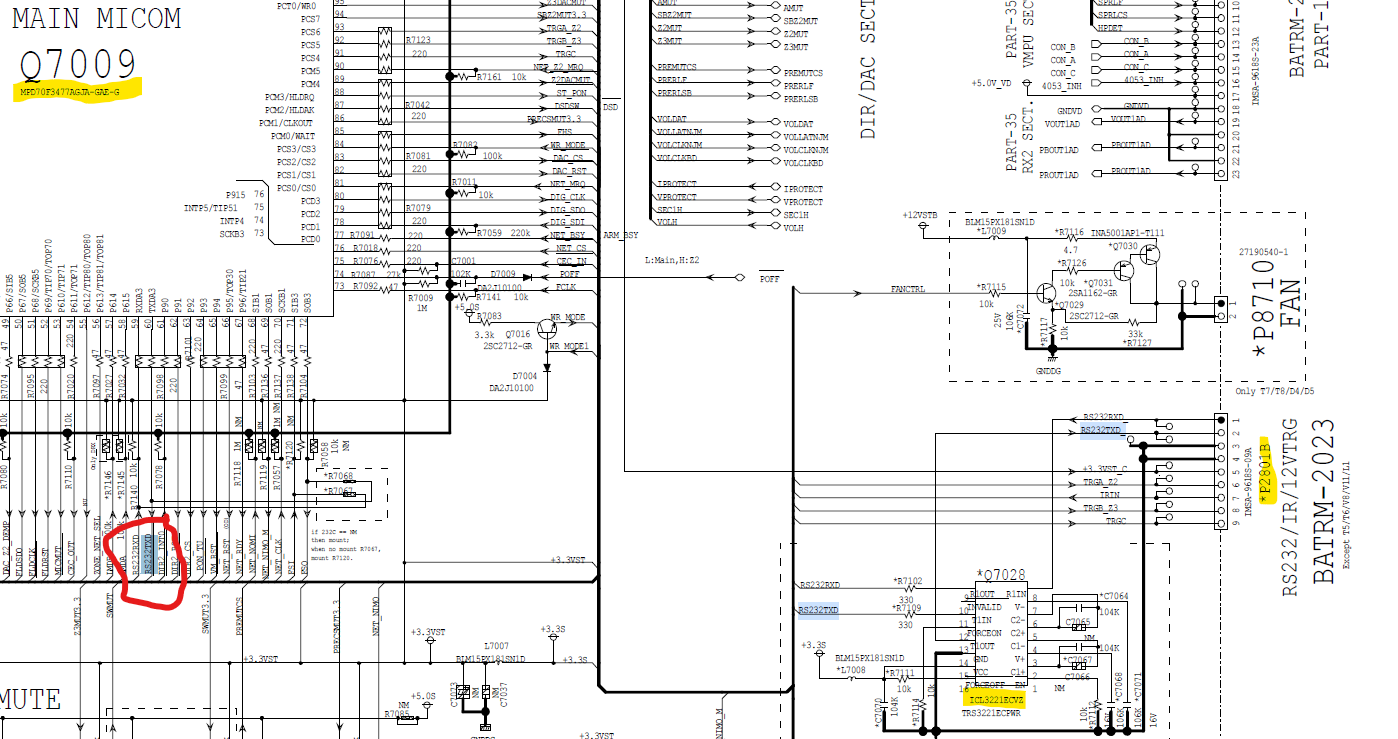 On the connection side, you can directly use te DB9 port on the outside if you have one or the inside connector on the Speaker board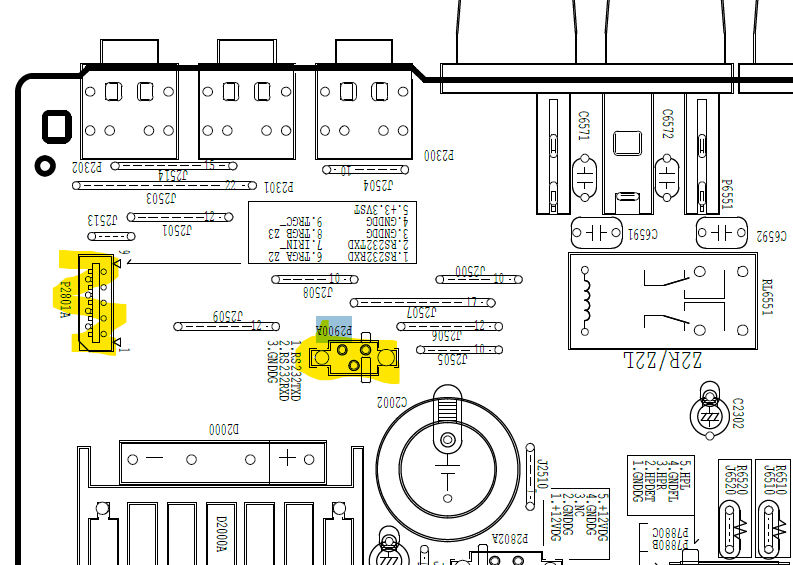 In real life on my TX-NR656: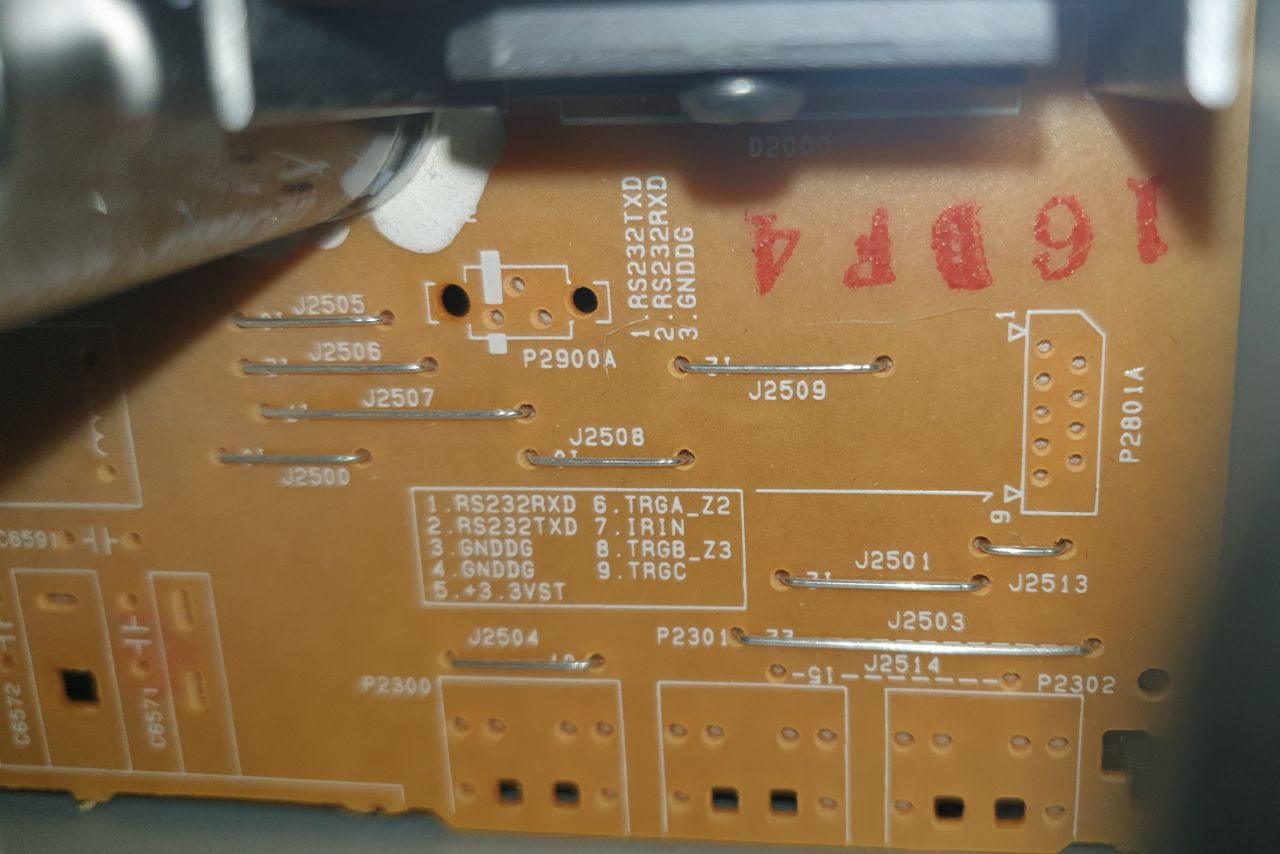 Serial Parameters
9600 8N1 =
Speed: 9600 bauds
Bits : 8 data bits
stop : 1 stop bit
parity: no
Flow control Xon/xoff : no
Phase 2 : login on the OS
Next episod
Redaction notes :
default login/password : login: root / password: morimori
Processor : Microcontrôleurs 32 bits - MCU MCU 32bit High-End Flash V850E2/DJ4 [968-PD70F3523GJAGAEG]
Pour être informé des derniers articles, inscrivez vous :